We will buy you the latest version along with the activation code
Have a finished product but can't make an animated logo? Don't want to waste hours on end on creating and animating its elements, or simply have no idea what it should look like? We're here to sort your problems out. Meet 'LOOT'. Now, with our pool of more than 1,500 ready-made animated items, it will only take you a couple of minutes to choose the parts that comply with your task and assemble the finished item. We have created dozens of various themes, hundreds of additional special effects and all sorts of presets to make your work as easy as possible. Be creative and get ready for magic along with the 'LOOT'.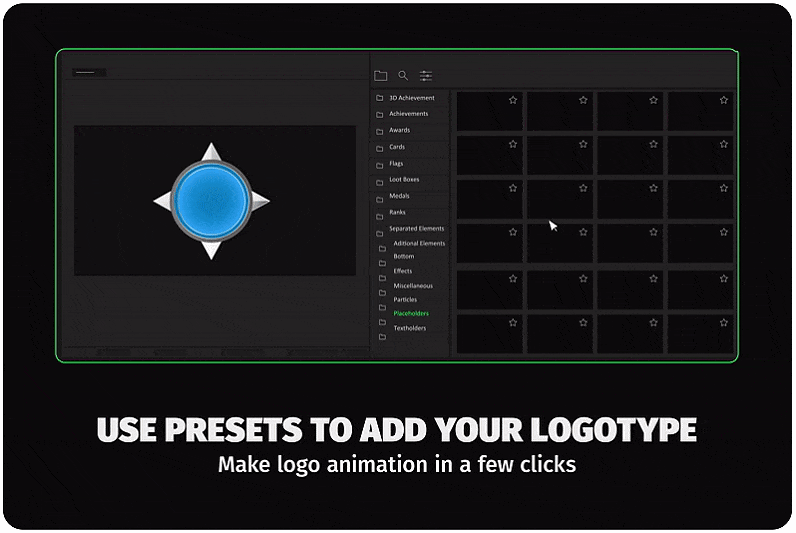 Use free Motion Bro extension. With the help of Motion Bro extension, you will no longer need pre-rendering to merely see the element you have chosen. You will see all the animated elements in a separate window without delay.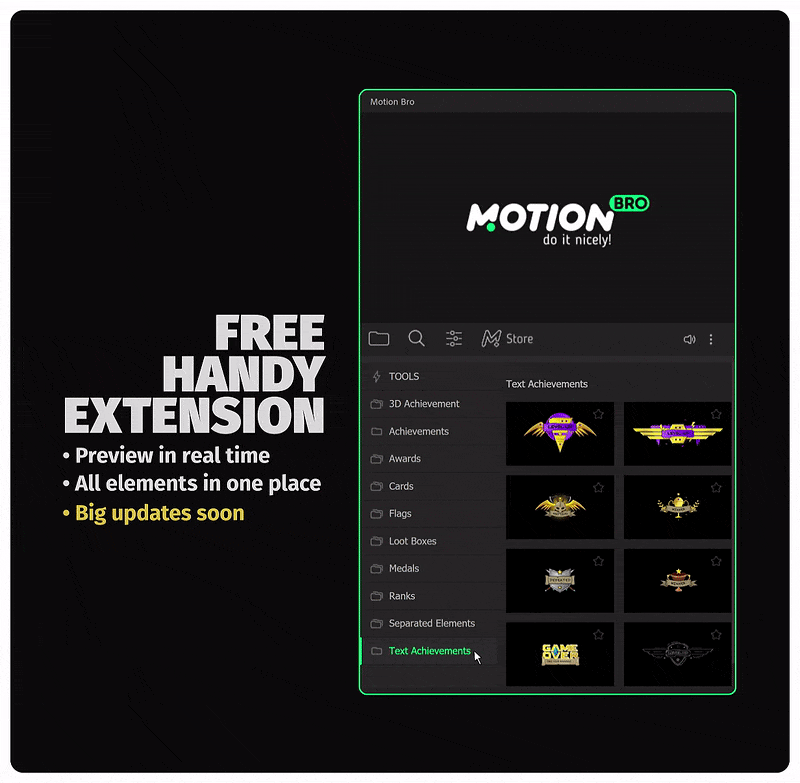 Description:
You can download the latest version of the extension free of charge here.
Works in After Effects CC 2020 and upwards.
All the elements are made using vector elements. It means that you can change sizes to your liking with no quality loss.
Use Illustrator files that are included in this toolkit to get a full customization.
Works with Motion Bro Extension. All the elements with animated previews can be easily used. You can add each of the elements to the bookmarks. All the elements are divided into categories for easy search.
Huge free updates coming in the nearest future.
Dear Customers, if you want to get any parts from video preview, please write me on email. Thanks
100 High quality Sound FX Pack included.